40th Annual Teach Tomorrow Summit
Kalahari Resort Round Rock

Exhibit Days:
Wednesday, February 28 and Thursday, March 1, 2024
Click here to register to exhibit at the TAFE Annual Teach Tomorrow Summit
for area exhibit click here
TAFE Annual Teach Tomorrow Summit
Exhibit price $250
TAFE is a student organization that encourages students to explore careers in education. The TAFE Teach Tomorrow Summit is a gathering of over 1,500 middle and high school TAFE members and their teacher leaders to celebrate their accomplishments and to explore and exchange ideas. Groups attending this conference are eager to meet with exhibitors to discuss their opportunities for higher education, and future service learning and fundraising projects. Attendees at this conference represent over 175 high schools from all areas of Texas.
Who Attends?
Over 2,400 middle, high school, and collegiate students and teacher leaders attended the 2020 Annual TAFE Teach Tomorrow Summit. Join this dynamic conference and target your marketing dollars toward student leaders who have fundraising needs and higher education decisions to make.
An Opportunity for You
Exhibiting at the TAFE Annual Teach Tomorrow Summit is a cost-effective way to reach students and teacher leaders.
This is your chance to achieve the following in one cost-effective exhibit:

Network with middle school, high school, and college students and teacher leaders

Meet with students who are looking for the College or University that will meet their needs

Generate sales

Generate goodwill

Get statewide exposure
Who Exhibits?
The following are a few of the products and service categories represented at our Annual Summit:
Recruiting & Education Departments from various Universities

Professional Teacher Organizations

Organizations with opportunities for Service-Learning projects

Specialty items, jewelry, fundraisers
Price:
 For more information, contact [email protected]
Area Exhibit Information
You can register for one or more area conferences.
Click here to register to one or more areas.
Exhibit price per conference $100
If you are hosting one of the conferences, you are entitled to free registration for all the areas.
For code, contact [email protected]
Click on your area to find more information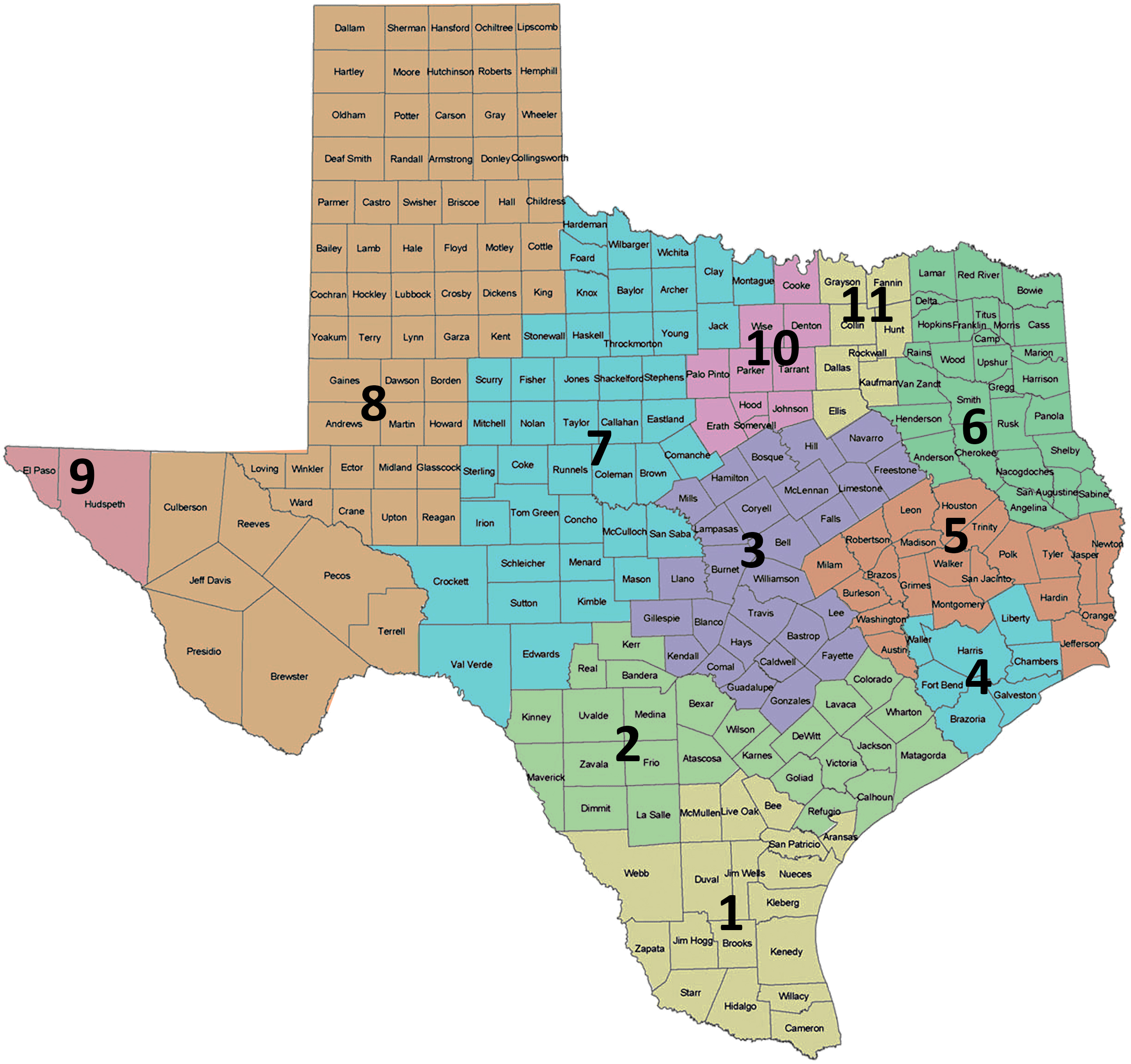 2023 AREA CONFERNCES EXHIBIT REGISTRATION
| | | | | |
| --- | --- | --- | --- | --- |
|  Area |  Conf. Date |  Time |  Location |  Area Coordinator |
|  10 |  11/4/2023 |  10a - 3p |  Tarleton State University |  Susan Stevens |
|  11 |  11/11/2023 |  10a - 3p |  University of North Texas at Dallas |  Cathy Ownby |
|  8 |  11/11/2023 |  10a - 3p |  South Plains College |  Brenda Vadner |
|  5 |  11/13/2023 |  10a - 3p |  Sam Houston State University |  Ann Grimes |
|  4 |  12/1/2023 |  10a - 3p |  University of Houston Downtown |  Ann Grimes |
|  3 |  12/2/2023 |  10a - 3p |  Texas State University |  Cathy Ownby |
| 6 |  12/8/2023 |  10a - 3p |  Texas A&M University Texarkana |  Ann Grimes |
|  9 |  TBD |  10a - 3p |  TBD |  Brenda Vadner |
|  7 |  11/13/2023 |  10a - 3p |  Midwestern State University |  Susan Stevens |
|  2 |  12/9/2023 |  10a - 3p |  ESC Region 20 |  Monica Oliver |
|  1 |  12/9/2023 |  10a - 3p |  Mary Carroll High School |  Monica Oliver |